A few years back we had a very large rain storm before the ground unfroze and I had some leaking in the basement. This made me realize the seal around the basement and the weeping tiles are insufficient. Today, the work to fix this has started. I contemplated for a long time of doing it myself, but now that I look at it, I'm glad I did not. By the time I would have rented all the equipment, learned how to use it, and do the job it would have cost me just as much, if more.
Today was mostly the removal of the concrete desk slab. It was a full day project on it's own! I attempted it last year with just a jackhammer but it took more than that.
Before: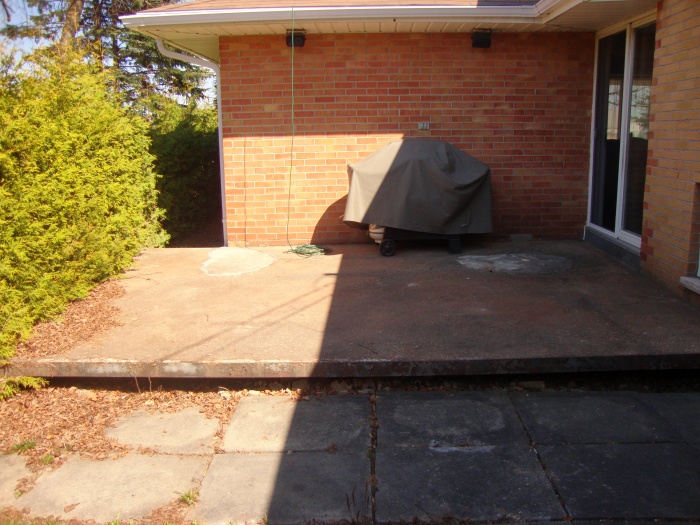 My attempts last year: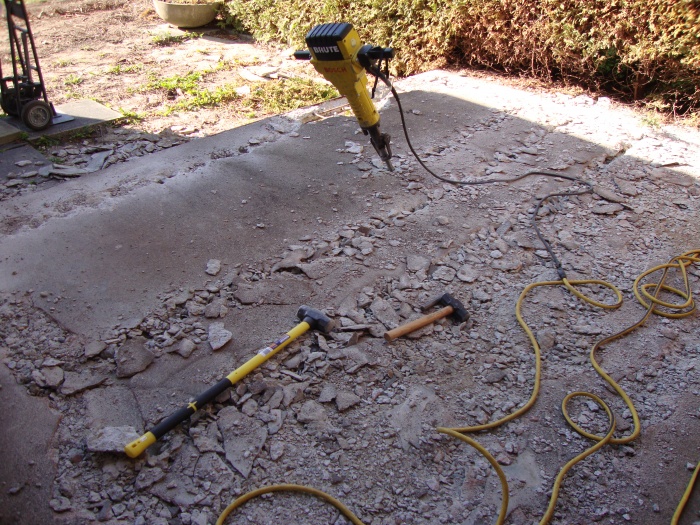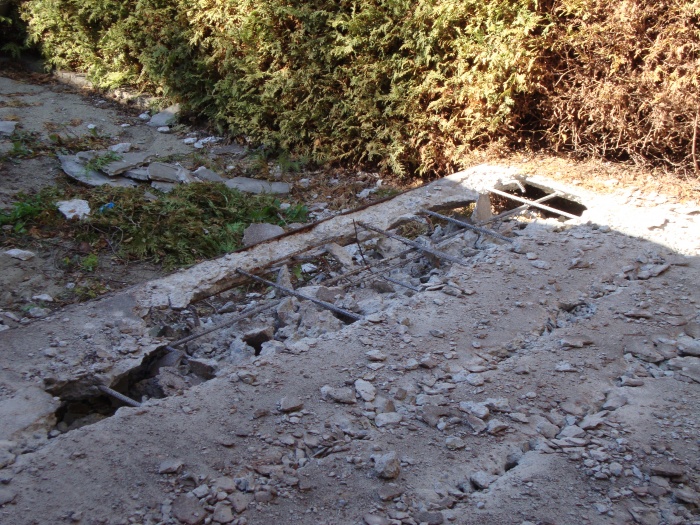 And today, the works started: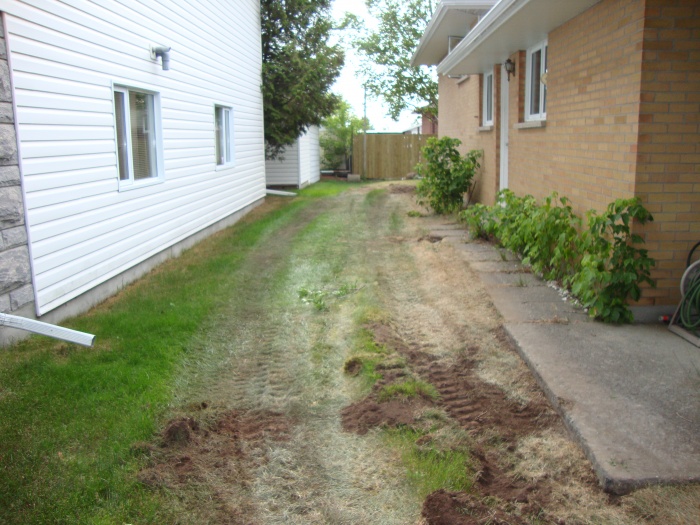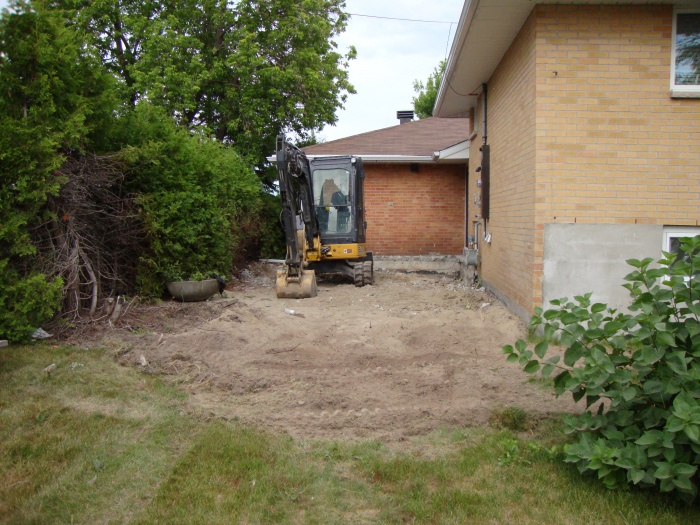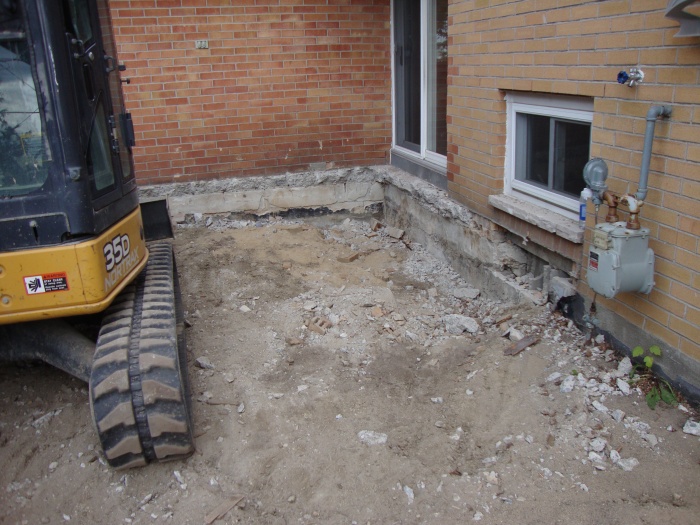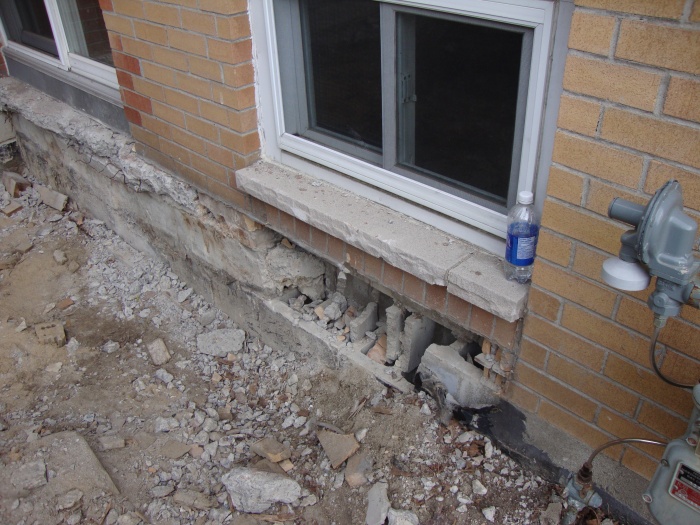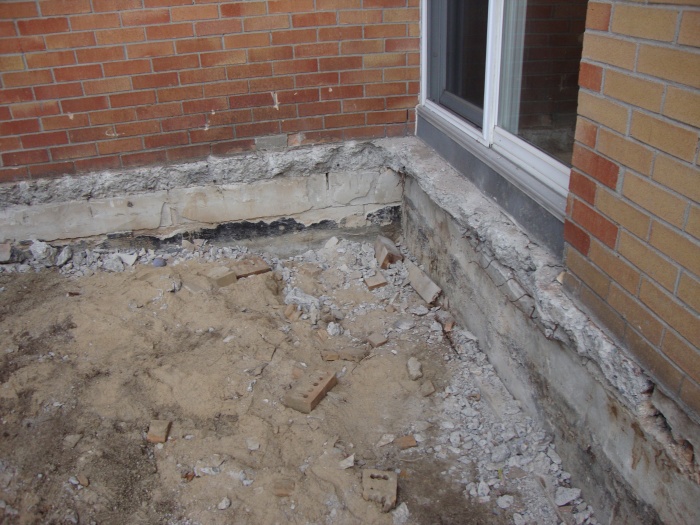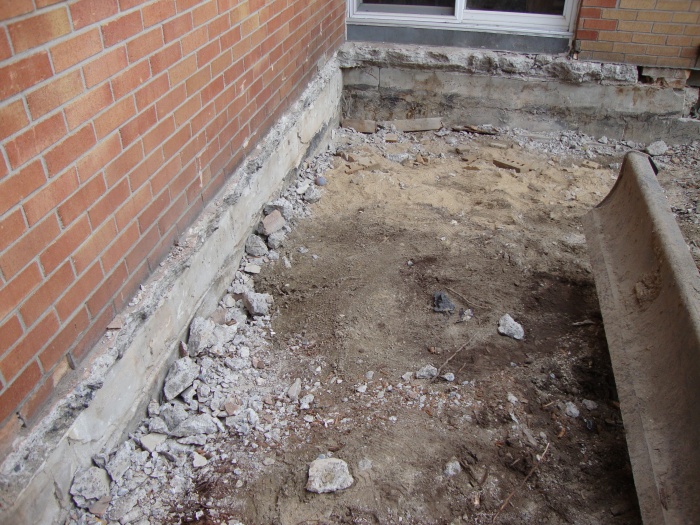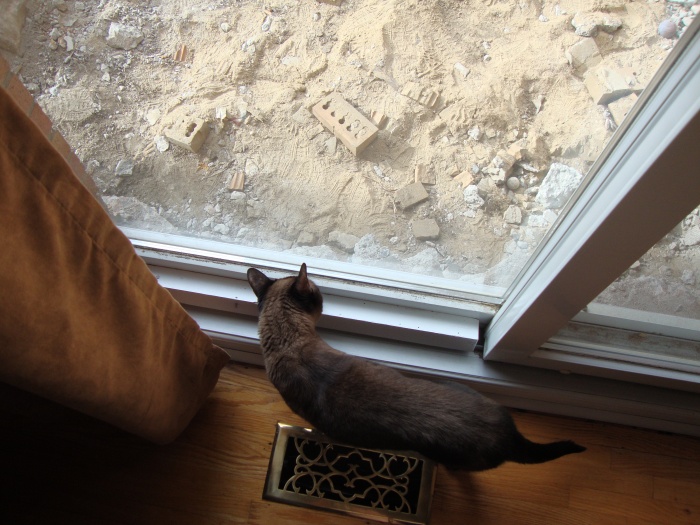 "I think that brick moved. Must attack!"