Today I took part of the day off to get into my 4 day weekend, given I had 2 days and 3 hours left in holidays, so I decided it would be a nice time to convert my main server to rackmount.
Was quite the job, but it went rather smooth, and powered on first shot. The only mistake I did was plug the power LED backwards.
It's quite a mess in there, but it works, and that's what counts. I may add another rear fan though as there is only one right now. I taped up lot of the back vents to force air to go through the hard drives.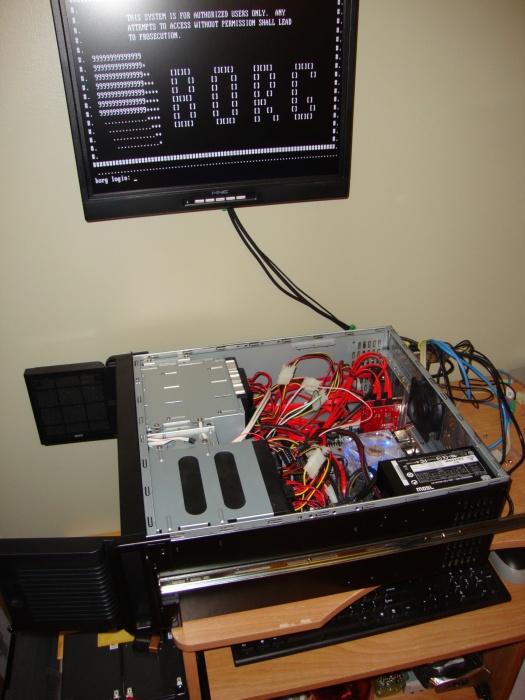 And finally, racked up: