Added the SAN, which was decommissioned and was headed to the trash, so they let us take it after erasing all data and breaking the raids. I still need to decide how I want to use it. It would cost too much to run it all the time, but I might use one enclosure on it's own and rest for temp test environments or archiving, or something. Just need to figure out how to actually interface with it, as it is fiber channel and I've never played with that before. I also moved my patch panel from the wall to the rack.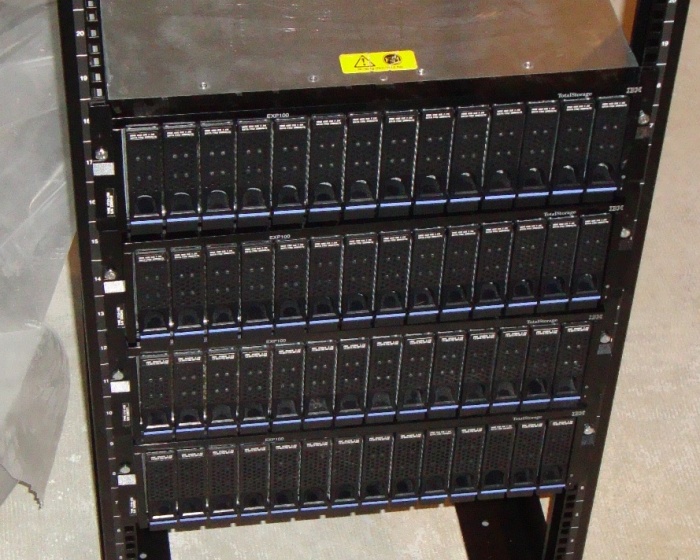 SAN (before switch was installed)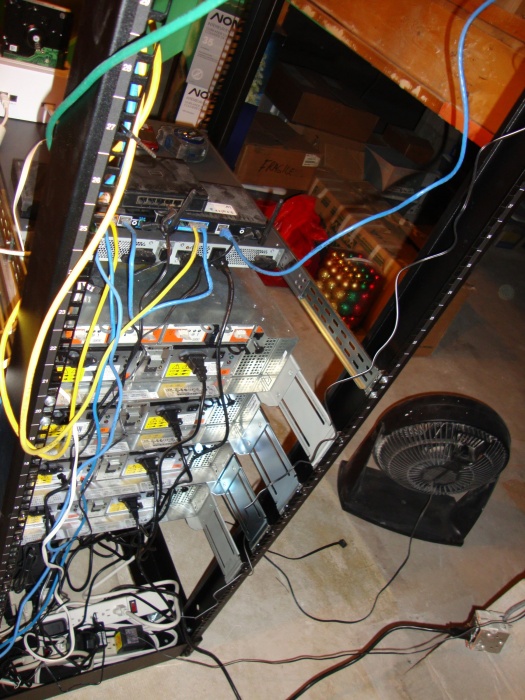 Back, bottom (click for bigger image)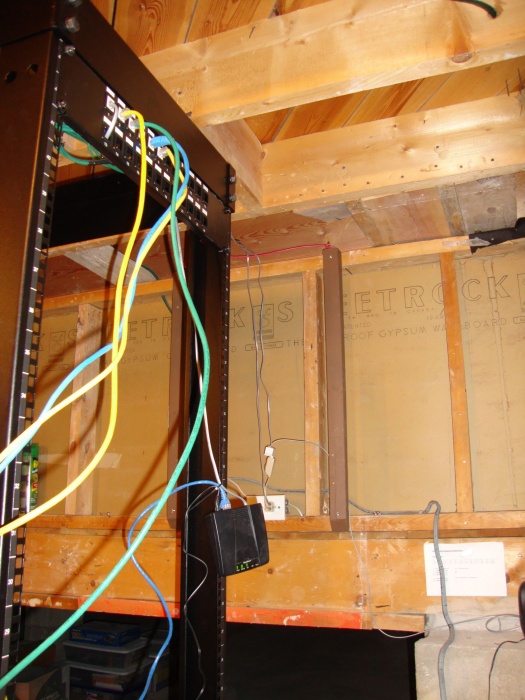 Back, top (click for bigger image)
Ever hear of "router on a stick"? Well how about "modem on a string"?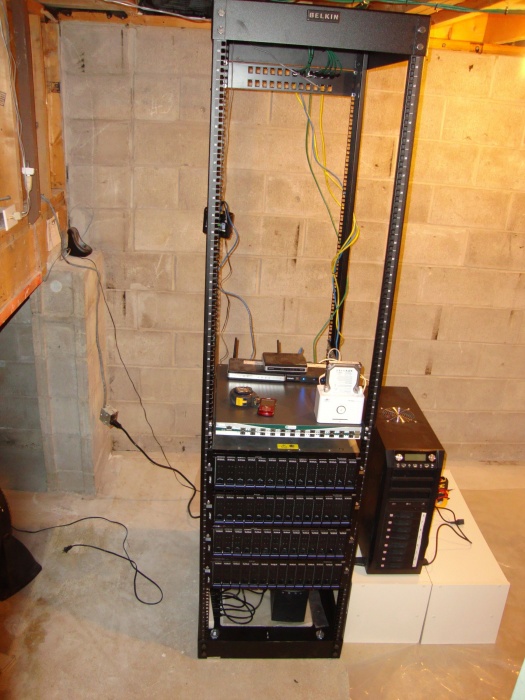 Front view
Also moved my equipment over. This is temporary until I can get a rackmount case for my server, and possibly a shelf. I also plan to run more electrical circuits and have better cable management. Instead of power bars or a PDU I will probably have a wall of receptacles on both sides, split across 4 15 amp circuits per side. Some outlets will be UPS protected, some won't, giving me better flexibility. I will get some 2 foot power cords to connect everything.
I think I'm pretty much done for now. I don't really want to play with the SAN until I get some kind of KVM solution for the server as I think I will need to go into the BIOS of the HBA card to configure stuff, while it's connected to the SAN.