Was a long wait, but Santa (the Purolator guy) has delivered!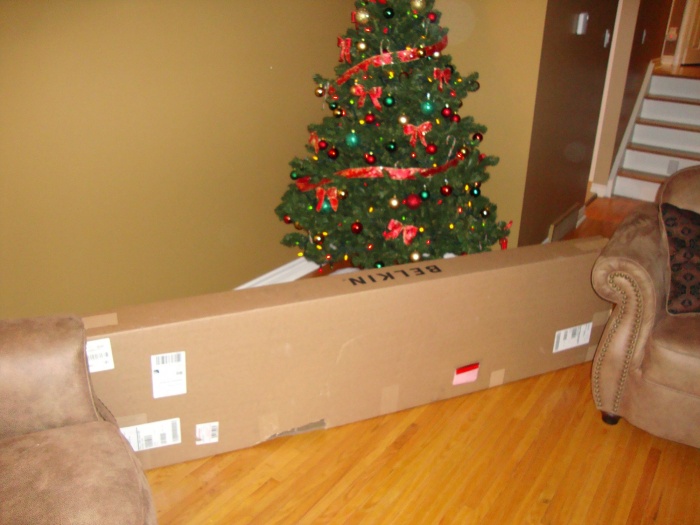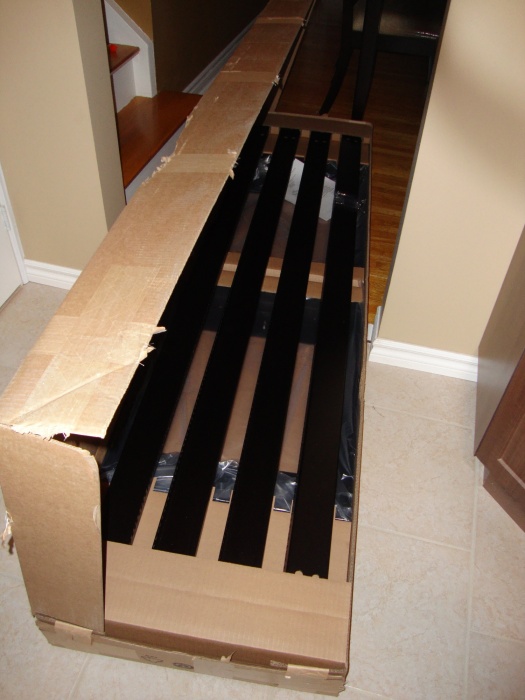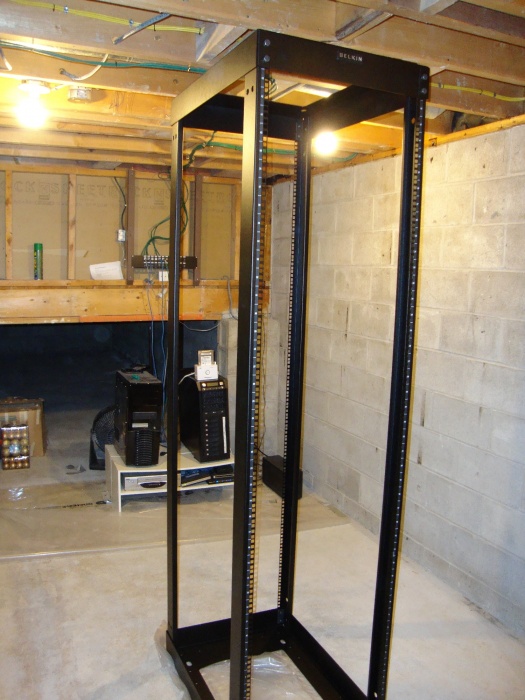 I need to go to home depot tomorrow to get some concrete anchor bolts to bolt it down, then I can decide on an exact location and bolt it down and start adding equipment to it!
Then my next step is to convert my main server to rackmountable, then get a rackmountable switch etc... baby steps. This stuff's expensive, but it will be worth it.