So yesterday I'm working on that computer again, and find out that the media card reader took proceedance over drive C! So windows ended up being drive H! WTF? Reinstall.... but first I unplugged that thing for good. Meanwhile, I was doing laundry and the first load was done and I went downstairs to do the next load, and find this: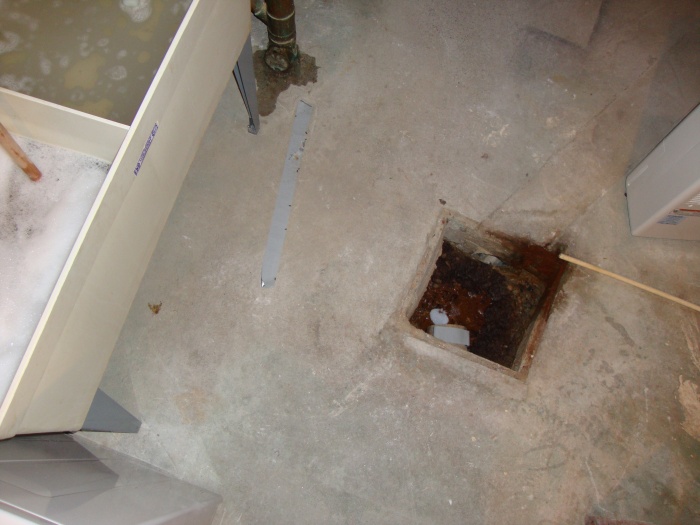 Yeah, sewer backup. That stinks. I blame those super cheap face clothes that produce a ridiculous amount of lint which ended up blocking the main sewer line.
After a couple hours I managed to unblock it and also sprayed benefect to kill the smell. My next goal I think is to bring my servers at least a couple feet above the ground to avoid damage if ever something like this happens and I am not around.
Oh and back to that computer. I finally managed to get it working today and the user is happy, and it's out of here! Now I can resume my normal life.