As office workers, Tim Horton's is a big part of the work environment. With that, lot of trays get accumulated. After a bit of messing around, we found a great use for them after having enjoyed many coffees, hot chocolates and other beverages.
Having that said, here is our Christmas tree: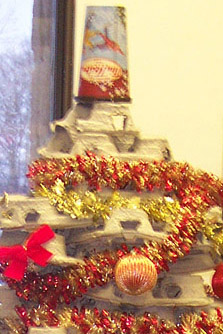 I also bought out all the plastic candy canes at Wal-Mart to decorate the rest of the office. At 94 cents, they are a steal.